10 Beautiful Wedding Venues With The Wow Factor
To me, a beautiful wedding venue needs a number of things – the location has to be perfect whilst the venue itself needs a touch of softness and plenty of visual appeal. The wow factor, on the other hand, is much harder to define so selecting ten beautiful wedding venues for this feature wasn't as easy as I thought it might be! You'll see from my edit that I've opted for venues where the wow factor comes from the venue's beauty so expect unique settings and oodles of individuality. I hope they make you say 'wow'…
Valentina's Lost Orangery
Image via Unique Home Stays
Set in 500 acres, the Lost Orangery is just like something from a book with endless details for you and your guests to find from trickling fountains, fragrant rose gardens, sun-drenched terraces, archways, porticos, cloisters and more. And, when you have the whole place to yourselves for at least three nights, you can explore to your heart's content.
Achnagairn
When it comes to beautiful Scottish castles, it's hard to beat the award-winning Achnagairn. This is most definitely the fairytale option and if you've ever imagined dancing with your partner in an ornate ballroom crammed with exquisite period features then you'll love Achnagairn. Your guests will also fall for the designer bedrooms and the palatial bridal suite is a beautiful setting for your wedding morning.
Voewood
Image via Voewood
Voewood makes my heart sing. This truly beautiful Arts & Crafts manor house on the Norfolk coast surprises from the moment you step inside because it's just so rock 'n' roll cool! You can be whoever you want to be at Voewood and you've also got the woodland and gardens as ceremony locations if you'd like to wed outside. Voewood is elegant and wonderfully eccentric too.
Cley Windmill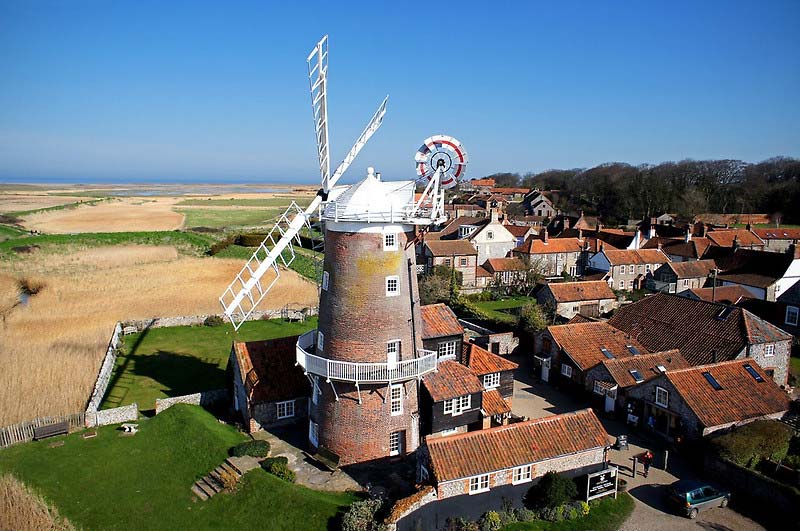 Image via Cley Windmill
For picture postcard beauty, you can't beat Cley Windmill and those views are just incredible! You can marry in the unique Round Sitting room and this little jewel is the most perfect venue for intimate weddings and elopements. Champagne and canapés on the windmill's balcony must be one of the very best locations in the UK for ceremony celebrations!
Treehouse at Alnwick Garden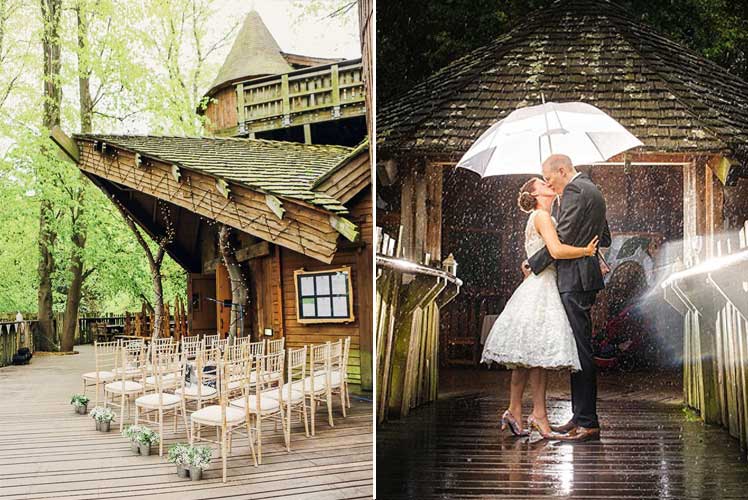 Images: Left via Alnwick Garden | Right via David West Photography
What's not to love about a treehouse and this is a venue that you'll adore forever! This magical restaurant is high up in the treetops with the trees themselves growing through the floor and in winter, with the whole structure festooned with fairy lights, it's simply breathtakingly beautiful.
Dulwich Picture Gallery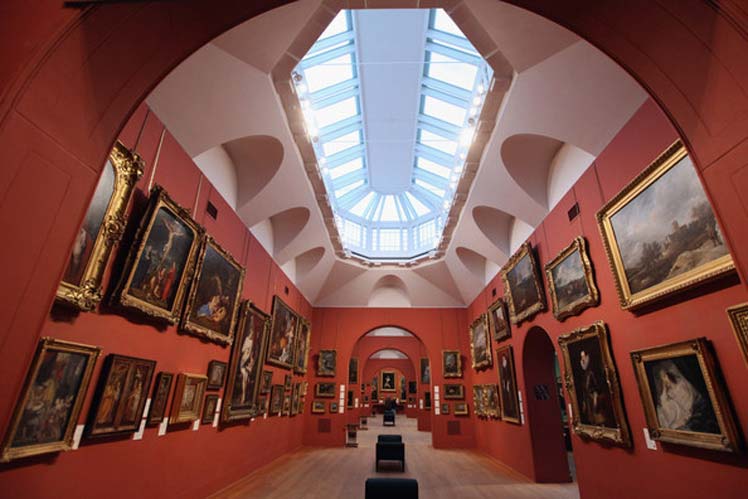 Image via Dulwich Picture Gallery by Coco Wedding Venues
If you'd like true beauty to surround your wedding, Dulwich Picture Gallery offers you that and more. With world-famous paintings watching over your wedding, you can have this fabulous collection all to yourself. Invite your guests to a private view they'll never forget and watch their jaws drop!
Crear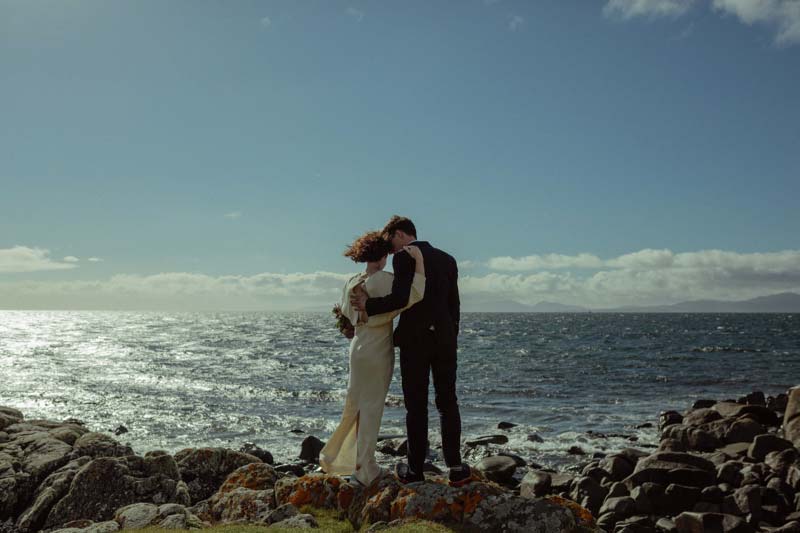 Image: Wonderful & Strange via Coco Wedding Venues
Rugged Scottish beauty has a wow factor all of its own and Crear is overflowing with it. Set right on the Scottish coast, with pared-back venue offers a simple elegance that's impossible to beat. Imagine ceremonies on the beach, excellent food and a setting that creates a very special feeling amongst everyone who experiences it.
The Barbican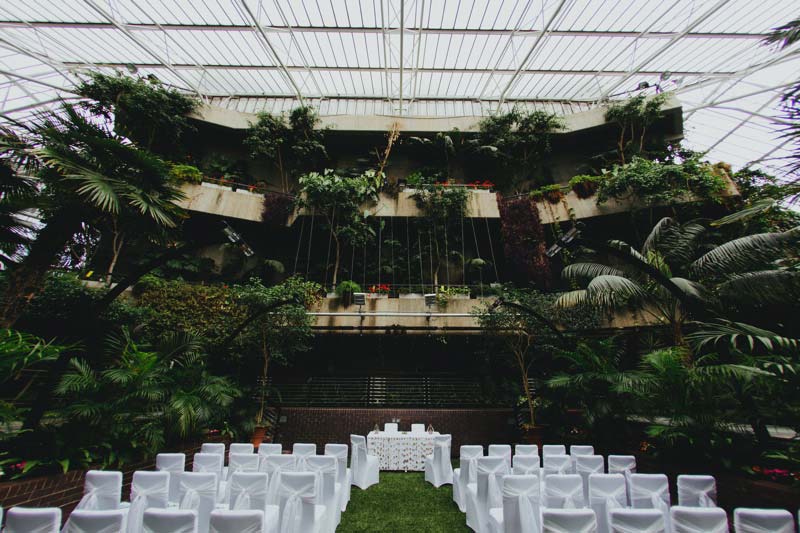 Image: Dale Weeks Photography via Coco Wedding Venues (as before)
The lush oasis in the heart of the City of London is almost unbelievable! Home to exotic fish and 2,000 species of tropical plants, you won't find another backdrop for your wedding like The Barbican anywhere. Plus, you've also got the run of The Garden Room with floor-to-ceiling windows and unbeatable views across the capital.
Aynhoe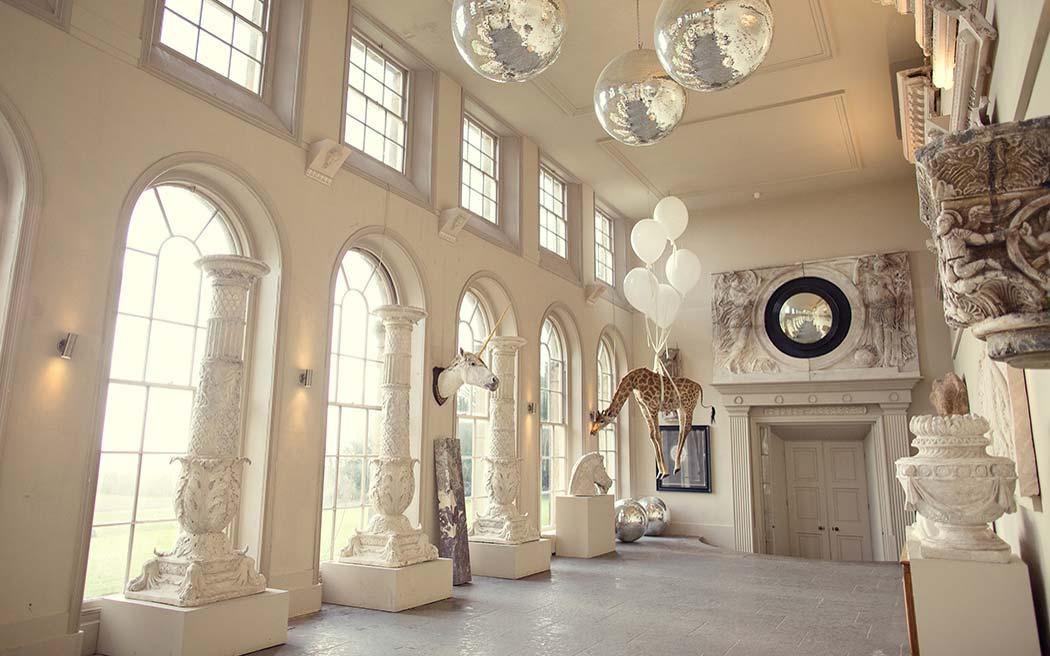 Image via Aynhoe Park
Another complete one-of-a-kind wedding venue, Aynhoe is rightly famous for mixing an historic stately home with the most extraordinary interiors in 250 acres of Cotswolds countryside. It's decadent, it's unique, it's a little bit bonkers but it's brilliant and completely unforgettable.
Clovelly Village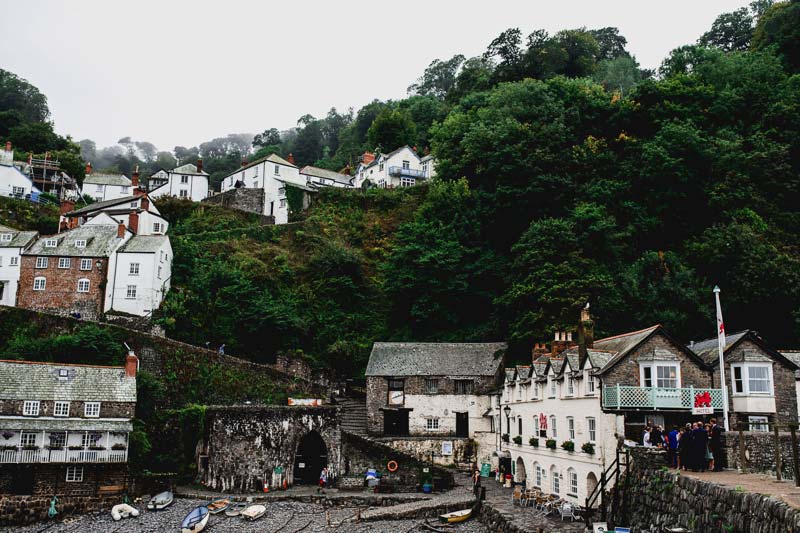 Image: Barney Walters Photography via Coco Wedding Venues (as before)
An old harbor, cobbled streets and the most famous sea views in all of Devon – Clovelly is everyone's version of timeless British seaside charm and it can ALL be yours! You've got a choice of venues for your wedding from the beach, cliffs, gardens, the harbor and even those famous cobbled streets plus there's a boutique hotel, a Manor house and space for a marquee. Wow indeed.