10 Unusual Wedding Destinations for 2019 Couples
Choosing your wedding venue is one of the most important aspects of wedding planning. In fact, it's right up there with choosing your wedding rings, bridal gown and more. It's also one of the most swoon-worthy parts of the planning process, but with so many options it can be a rather daunting task for any bride and groom to take on. To provide you with a little inspiration to kick-start your wedding venue search, we've put together a mini guide on the most unusual and unique wedding destinations across the world. From an ice hotel to a tropical oasis, you'll have plenty of choice here…
The Barbican Centre, London
A tropical paradise boasting over 2,000 species of exotic plants, The Barbican Centre in London is a statement wedding venue that provides you with an unusual yet beautiful backdrop. Greenhouse wedding venues have been hot news in the world of weddings, so this location is the perfect choice for the modern bride and groom.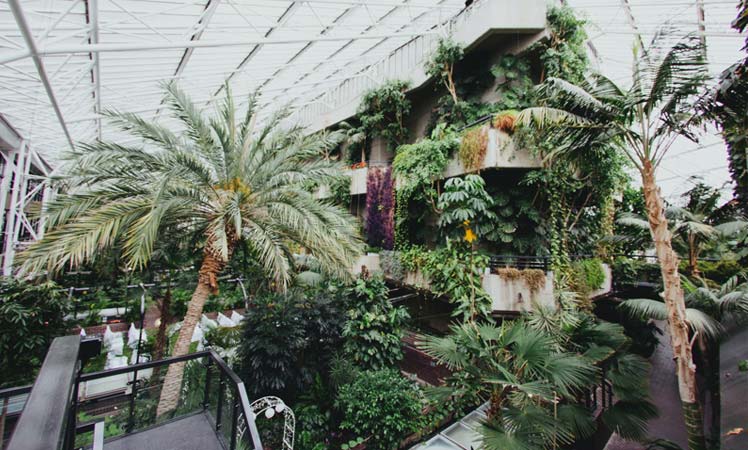 Images: The Barbican Centre – London via Coco Wedding Venues by Dale Weeks Photography
Royal Botanic Kew Gardens, London
A one-of-a-kind venue in London, Kew Gardens has a number of striking locations for both your ceremony and reception. A rural retreat within easy reach of the city, it is one of the most plant bio-diverse settings in the world.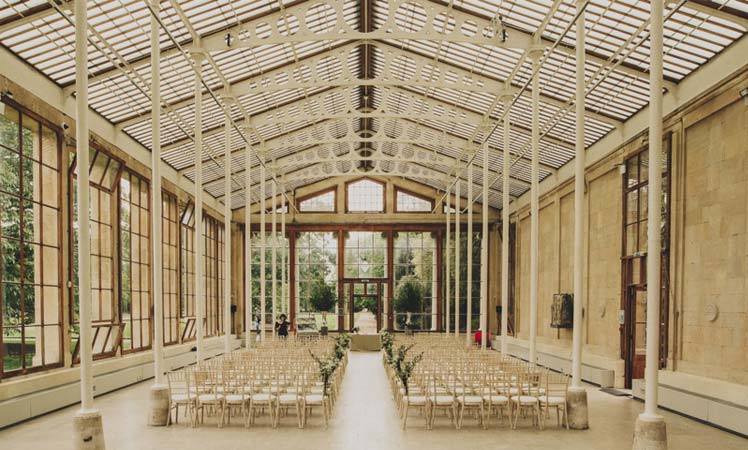 Images: Kew Gardens – London via Coco Wedding Venues (same as before) by Ali Paul Photography
The Le Petit Chateau, Northumberland
If you want a wedding venue that is quirky and luxurious, look no further than The Le Petit Chateau. A French country manor hotel, it's rich with history and full of elegance.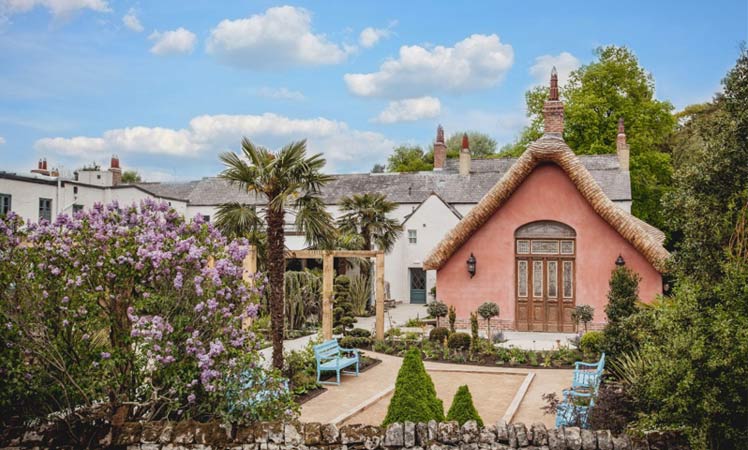 Images : The Le Petit Chateau – Northumberland via Coco Wedding Venues (same as before) by Sean Elliott Photography
Aviator – A Hotel By TAG, Hampshire
Stylish, striking and undeniably luxurious, Aviator – a hotel by TAG features sleek design and first-class service. Their destination cocktail bar, the Sky Bar, is perfect for celebrating late into the night with your loved ones. This venue fuses glamour with aviation, made for the jet-setting couple.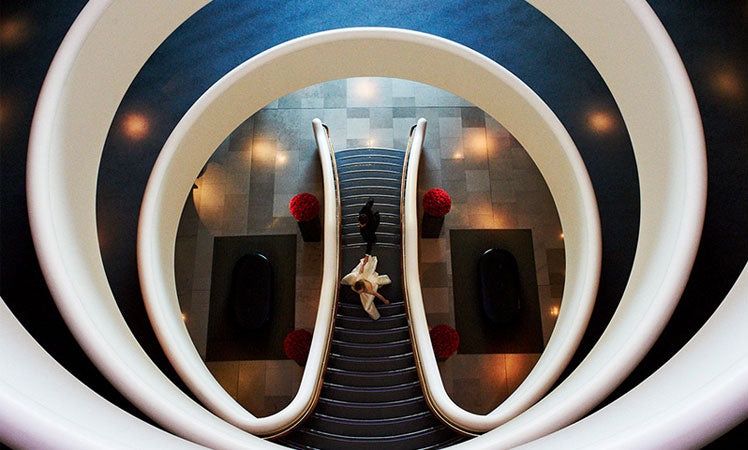 Images: Aviator TAG Hotel – Hampshire via Coco Wedding Venues (same as before)
The Subtarranean Lake, Cornwall
What could be more romantic than marrying the love of your life overlooking an underground lake in a candlelit chamber? That's exactly what you will find at The Subtarranean Lake in Liskeard, Cornwall. Licensed for up to 35 guests, it's intimate, romantic and utterly unusual.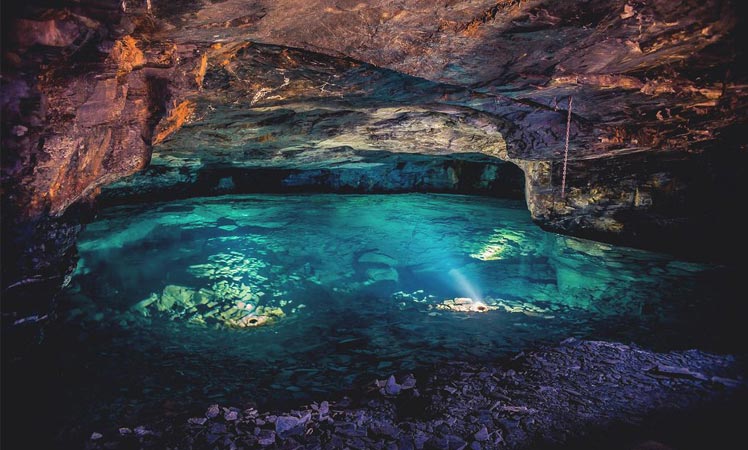 Images: The Subtarranean Lake – Cornwall via Carnglaze Caverns
The Aquarium, Plymouth
Exchange your vows while swimming with the fishes – almost! The Aquarium at Plymouth offers an enchanting sea-life backdrop to your big day. Your wedding reception will be truly unforgettable here, for all of the right reasons. Just imagine the photographs!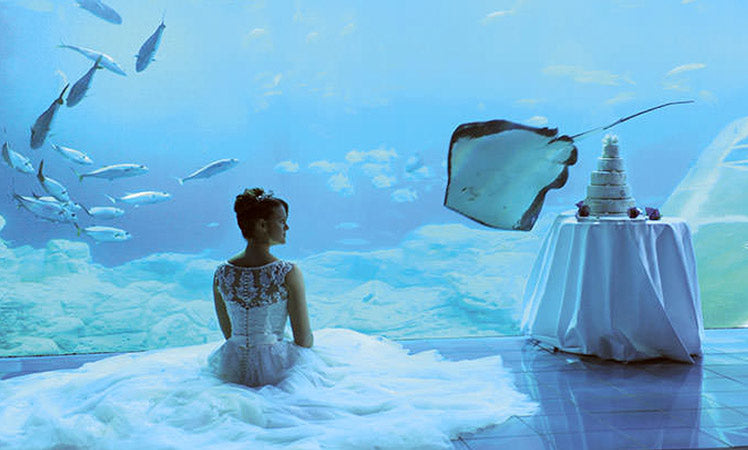 Images: The National Marine Aquarium – Plymouth

Roulotte Retreat, Scotland
Hidden away in the heart of the Scottish countryside, Roulotte Retreat is an eco-friendly boutique wedding venue with a collection of French hand carved Roulettes. Weddings here are intimate and bespoke, and you can really let your imagination run wild.
Images: Roulotte Retreat – Scotland via  Coco Wedding Venues (same as before) by The Curries Photography
La Fenice Opera House, Italy
Made for the glamorous couple who want nothing but luxury on their wedding day, Le Fenice is the epitome of romance. The Opera House really is a splendid space to say 'I Do'.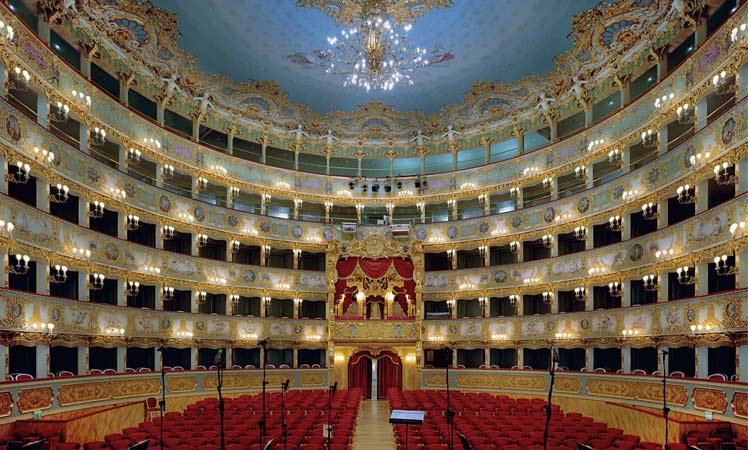 Images: La Fenice Opera House – Italy via Meet Me at the Opera
Hotel De Glace, Canada
Hotel De Glace in Quebec, Candada offers an 'out-of-this-world' experience for your wedding day. A. unique chapel made out of ice (15,000 tons of snow and ice to be precise), this is the perfect choice for the cool bride and groom.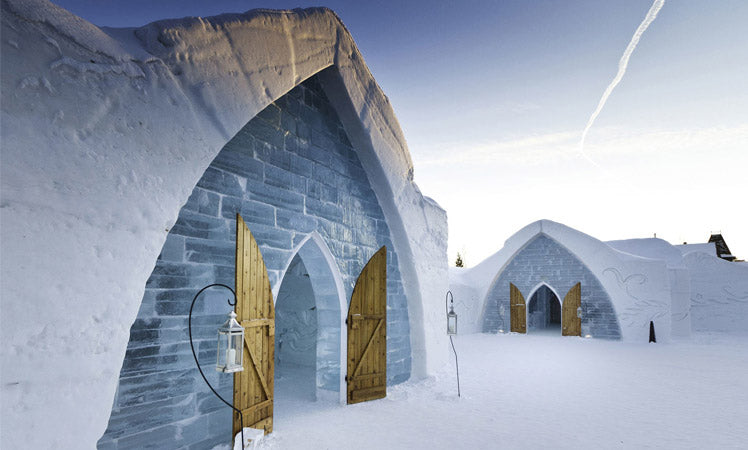 Image: Hotel De Glace – Canada via L.Rousseau Fine Art Photography
Ulusaba, Africa
Fancy the thought of a safari wedding? Ulusaba is a wonderful wedding venue for the adventurous, travel-loving couple. You can tie the knot surrounded by Africa's extensive wildlife, or you can be spoilt with relaxation, massages and breakfast in bed. It's the perfect combination!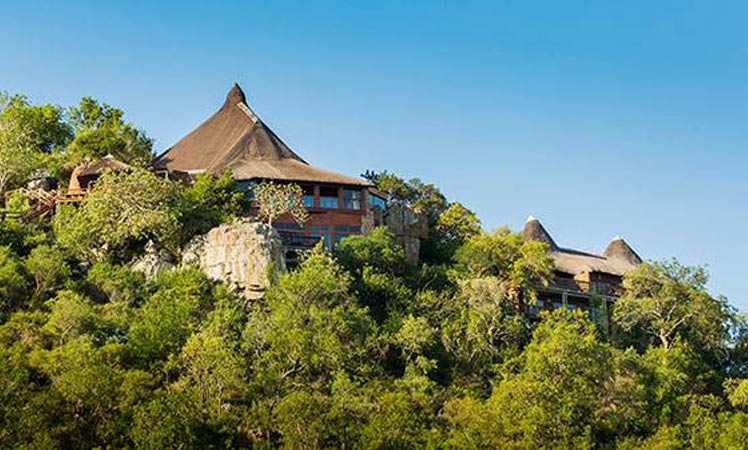 Image: Ulusaba Africa via  Virgin Limited Edition