At the Ballet – A Bridal Photo Shoot
When hairstylist, Natasha Wiggins, asked us to provide jewellery and headpieces for a styled ballet-inspired bridal photo shoot with talented photographer and ex-dancer Martin Bell, we were honoured. We always adore collaborating with talented industry professionals but we were especially excited by the plan to feature trained ballet dancers. We're thrilled to share with you the results of their beautiful photo shoot.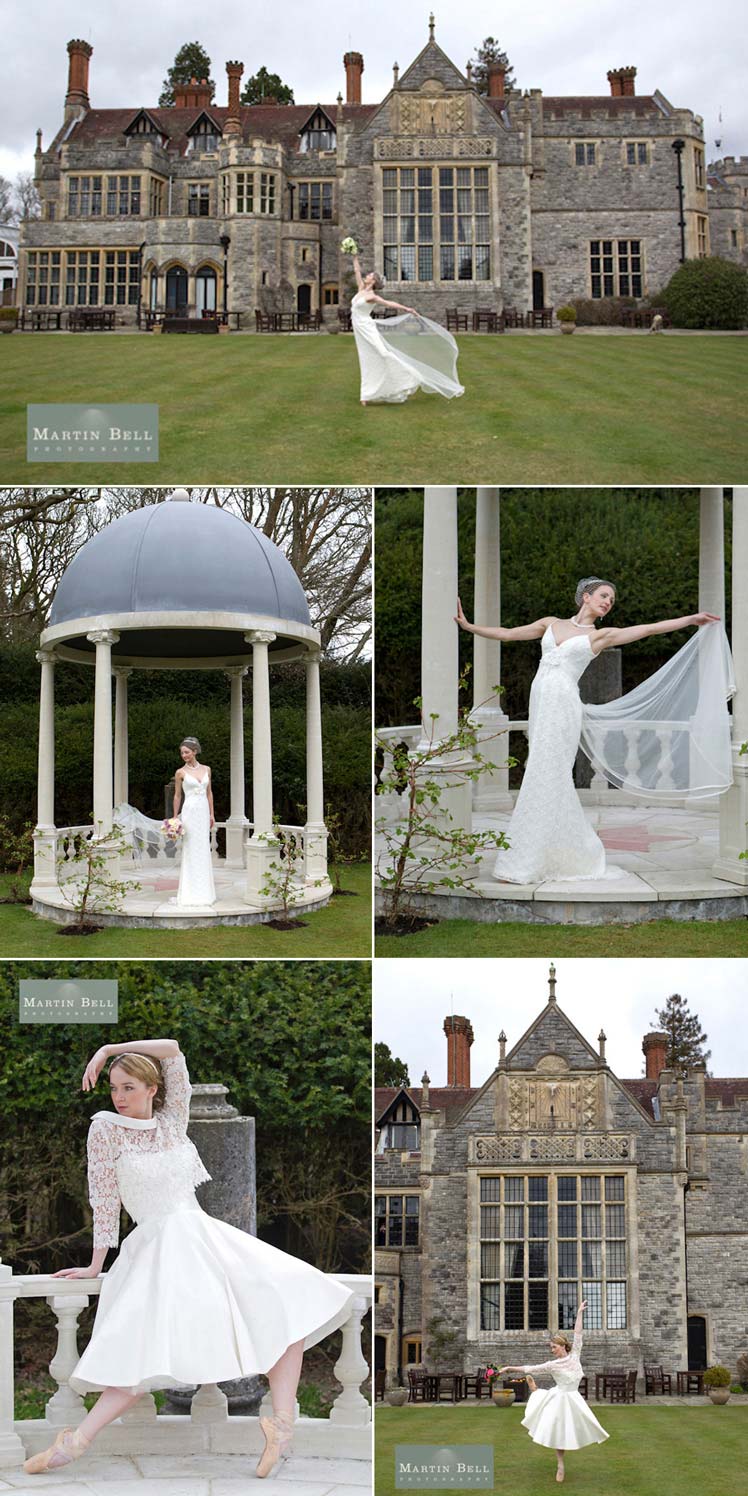 Martin, of Martin Bell Photography, is a professional wedding photographer based in Hampshire and has photographed weddings throughout the world.  He has a very natural, relaxed style which allows him to capture those unique, special moments from a couple's wedding day. Martin is also a professional dance photographer which made him the perfect choice for this amazing shoot.
Natasha of NW-Makeup approached Martin as she knew his ballet dancing background would help create a photo shoot full of elegance and grace.  Martin explains that he "thought that bringing ballet into the subject of weddings would be a perfect combination".  Martin and Natasha felt that "the fusion of weddings and ballet would give a unique aspect for brides to look at".  They really wanted "a vintage theme and chose to go with a variety of eras from 1920's to 1950's to show that elegance and grace was on offer for any era a Bride chose".  To emphasise their theme, we chose a selection of bridal accessories to enhance the vintage eras Natasha and Martin wanted to focus on. We decided to provide a variation of designs from statement Garland of Elegance Headpiece to our pretty and delicate Angel's Pearl Earrings.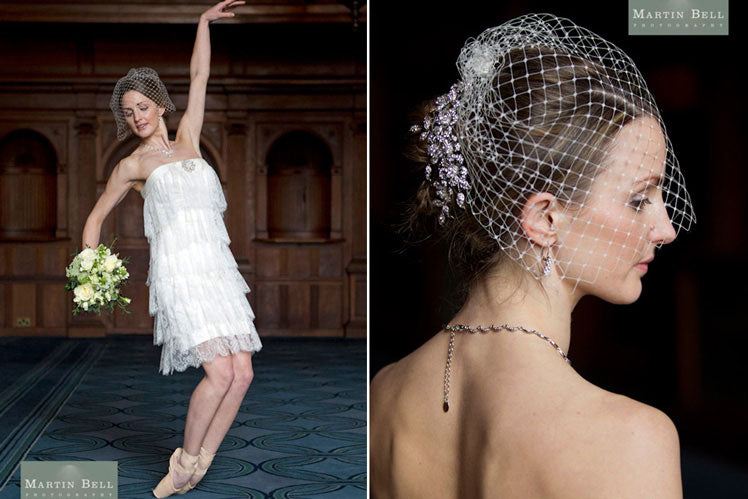 As you can see from Martin's stunning results, the venue was simply beautiful.  Rhinefield House Hotel in the New Forest is a blend of Tudor and Gothic and offered a perfect backdrop to his fabulous work.  Talented suppliers including Driftwood and Daisies, whose beautiful flowers enhanced the graceful theme, and Melody Clarke Couture also contributed.
The beautiful vintage inspired dresses supplied by Brides of Winchester were elegantly modelled by two professional ballet dancers from Northern Ballet.  We are sure their poise and grace will have undoubtedly inspired plenty of ideas for a ballet themed wedding.