Beautiful Bridal Makeup Ideas for Every Bride-To-Be
The venue is booked, the dress has been chosen and all that's left to decide on is your bridal make-up! It's your wedding day, and understandably you want to look and feel like a million dollars. Whatever look you go for, it's important that you still look like you. You want to feel extra special, but you don't want to be unrecognisable on your wedding day.
It's also vital that once you've found your perfect make-up look, you trial it out! We recommend having at least two trials before the big day, that way you can be sure you're going to be happy with the end result. Whether you've chosen to have your make-up done professionally, or you're doing it yourself, choosing the perfect make-up can be a little overwhelming so we've found some inspiration to give you a few ideas. From natural to dramatic, we've got it covered…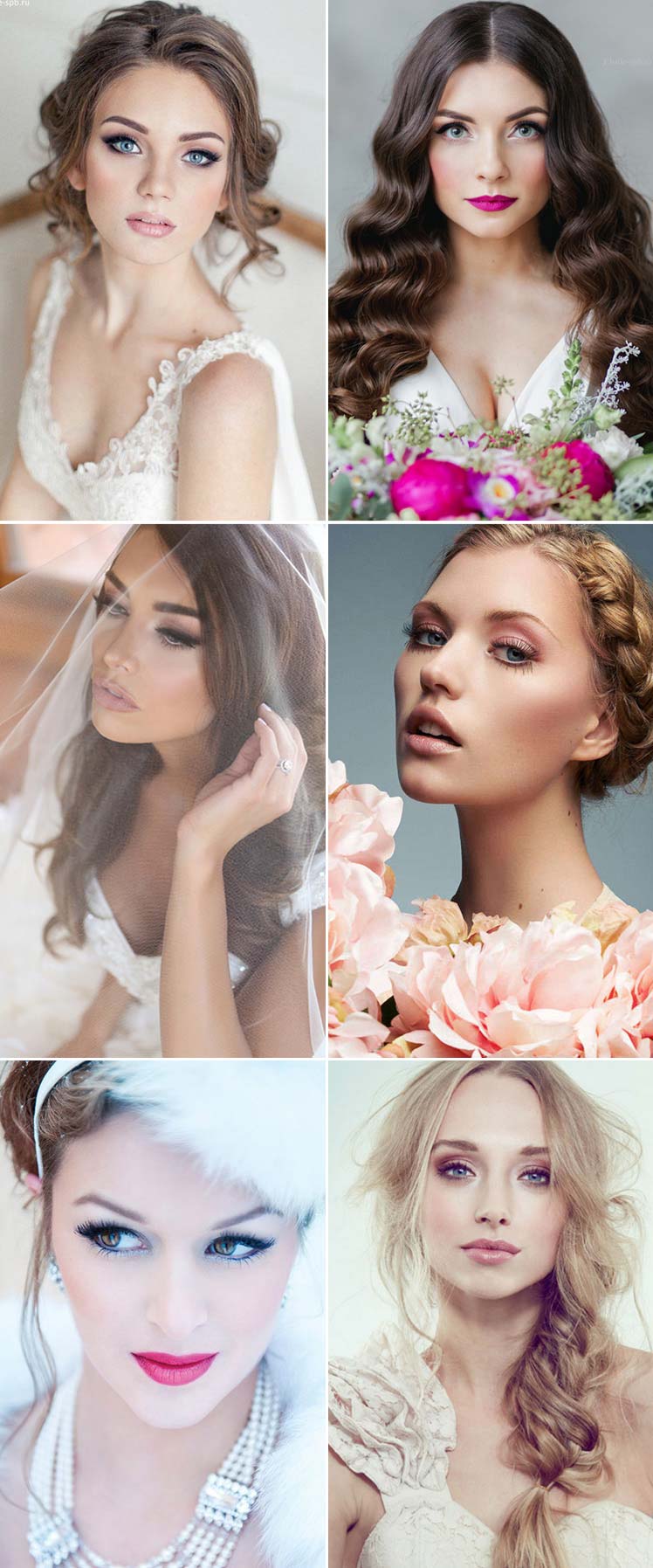 Images: Top Row Left via Bea's Beauty Blog | Top Row Right via Deer Pearl Flowers | Second Row Left via Bridal Guide | Second Row Right via Trend Hunter | Bottom Row Left via Pinterest | Bottom Row Right via Cosmopolitan
You can't go wrong with a statement, red lip. This is the perfect style if you're planning a glamorous or vintage wedding, and it's a look that is guaranteed to turn heads. If you're opting a for bold lip, make sure the rest of your make-up is understated and simple. A slick of black eyeliner will complement your lips flawlessly, and you'll look ultra classy.
Smoky eye make-up oozes sophistication, with just the right amount of sexiness! This look will really make your eyes stand out, and you can wear a bold lipstick, or nude lipstick – either suits the look. Black and silver accents will look stunning on brunettes, and warm gold and brown tones will look gorgeous on blondes.
If you're not a huge fan of wearing make-up, why not keep it natural? You want to feel comfortable on your special day, and if you're feeling self-conscious this will show through in your wedding photographs. We're talking nude lips, fresh, bright eyes and a touch of blusher. Lots of pretty pinks and peaches will look beautiful if you're having a spring wedding. Dusty rose pinks look elegant and natural.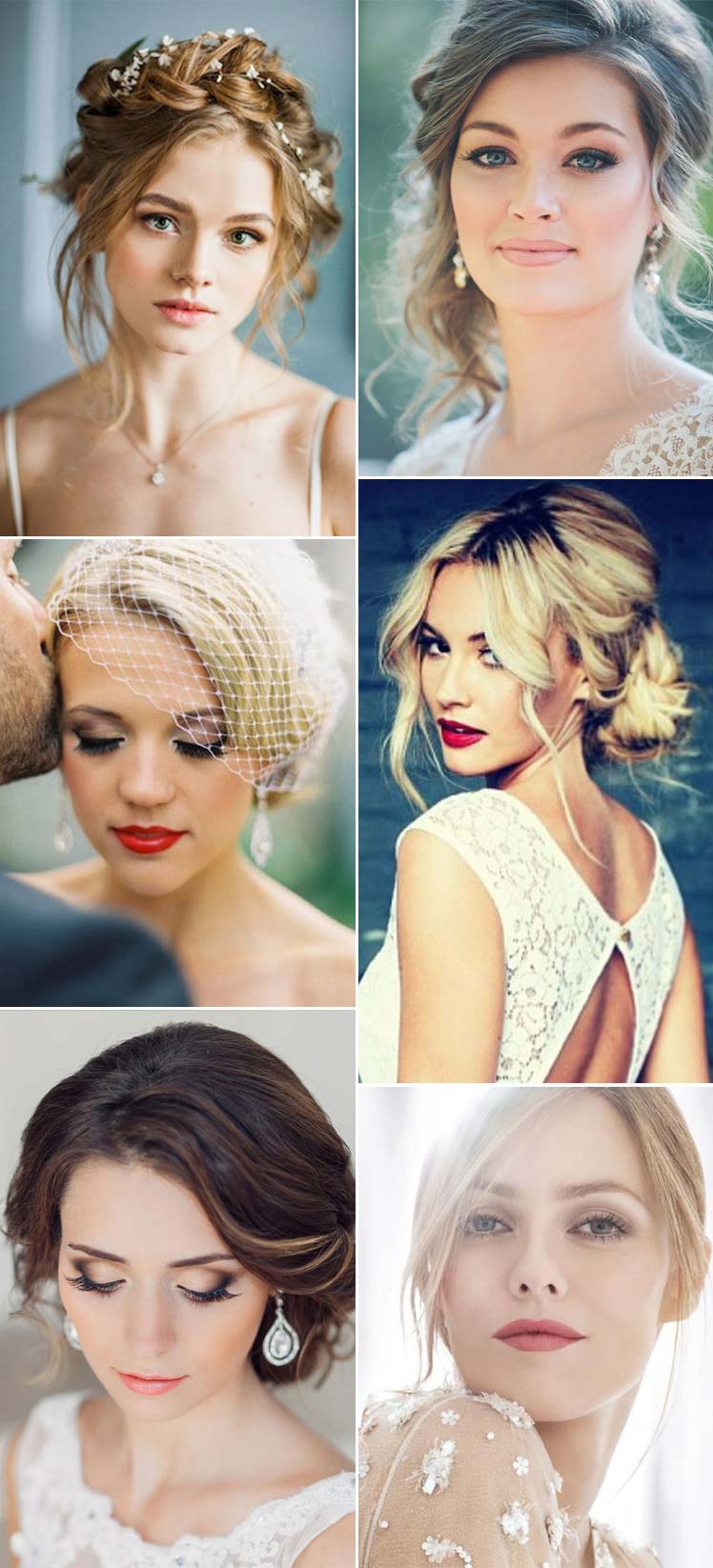 Images: Top Row Left via Burnett's Boards | Top Row Right via Mon Cheri Bridals | Second Row Left via Pin Make Up Tips | Second Row Right via Pretty Designs | Bottom Row Left via Pinterest | Bottom Row Right via So You're Getting Married
If your wedding is in the summer, adding bronzer to your aisle style will give you a healthy glow. Planning a winter wedding? Then it's the perfect excuse to add a bit of sparkle to your make-up! Highlighter will also add a radiant sheen to your make-up, and looks gorgeous when teamed with shimmering eye-shadow.
Make sure your bridesmaids are on stand-by to top up your make-up during the day – you don't want to look back at your wedding photographs and see your mascara is smudged! It's also worth discussing with your make-up artist about wearing make-up that will last the whole day. Primer is a must-have when it comes to wedding make-up, and there are tons of long-lasting foundations out there to make sure you're looking picture-perfect all day long!