Gemma and Gary's NYC Wedding
We always love to hear a bride has chosen to wear our jewels on her wedding day so we were thrilled to hear from super talented photographer, Brian Friedman, who recently photographed Gemma & Gary's fabulous wedding in none other than New York City!
Brian originally started out as a road manager for the jazz drummer Roy Haynes. During a 20-city tour with Roy, Brian discovered his passion for image making.  After developing his newfound skills, Brian has built up his new career to become a photographer of choice with clients including CBS, Clearchannel Communications and 20th Century Fox.  Brian's images have graced the pages of The New York Times, USA Today, The Economist and People to name a few.  In 2007-2008 Brian had the distinct honour of photographing Barack and Michelle Obama for the Obama for America campaign. To date, Brian's wedding work has mainly focused on intimate assignments in NYC but he is now expanding to clients in the UK. He currently has a portfolio of over 150 international couples!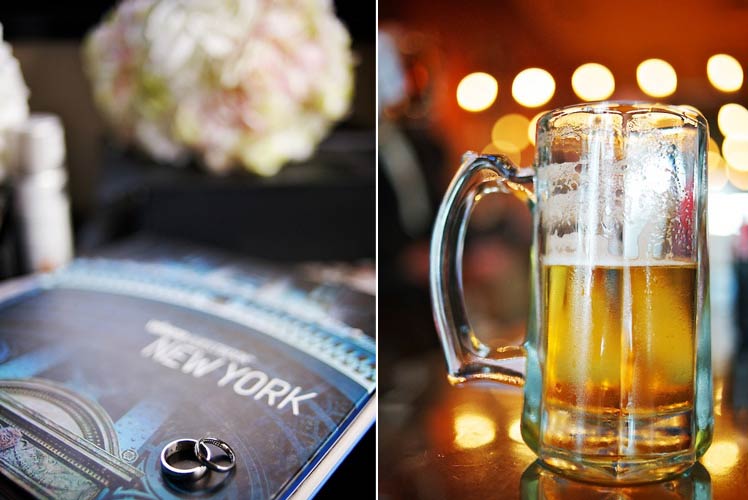 Our featured couple, Gemma and Gary got engaged in 2010 and immediately chose New York as their wedding location. Gemma tells us: "Back when we got engaged, the first thing we picked was the location of our wedding – NYC.  The 2nd thing we picked (before we knew the date / location of the wedding / which hotel we were going to stay in… where we were going to eat…I could go on), was Brian as our photographer. Once I came across his website I literally went home and said to my fiancé – We need this guy!!!
I emailed Brian right back then and from the start and he was so accommodating since we were planning the wedding from the UK, offering to reserve two dates for us until we could make up our minds about the rest of the wedding details.  Once we had the dates etc all sorted, everything continued to be plain sailing.  Brian was so great – replying to my emails really quickly and answering my many questions with LOADS of patience.  Brian put me in touch with his assistant Lisa who gave me recommendations for other vendors such as our officiant and makeup artist, she was so friendly and helpful!"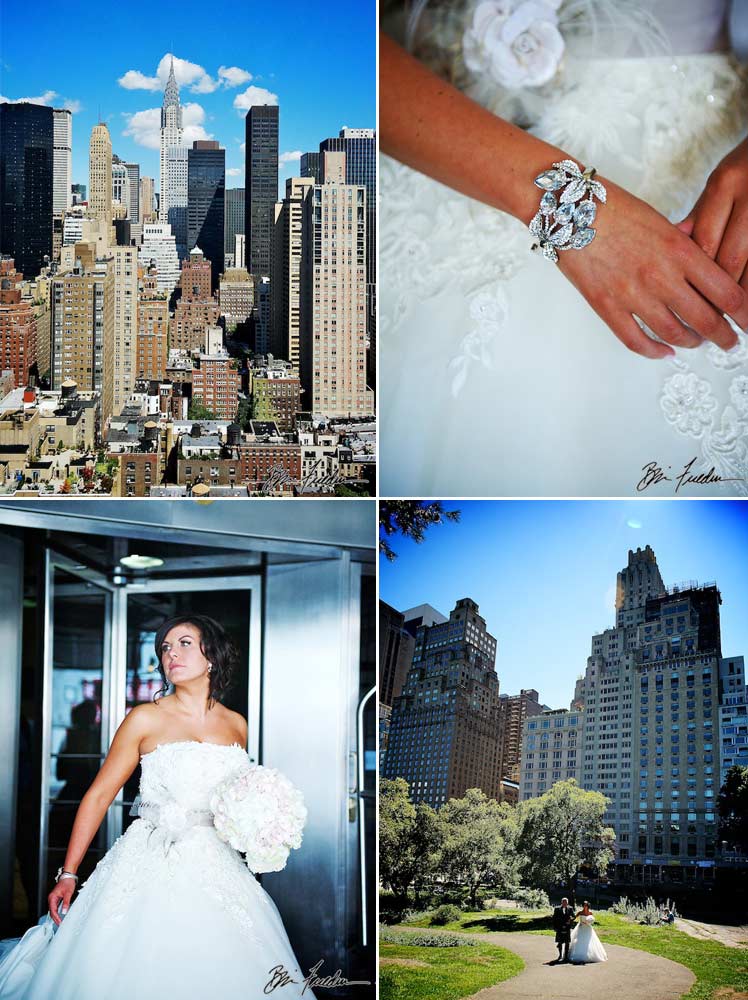 Gemma, who wore our Enchanting Sparkle Hair Comb and Vine of Beauty Bangle, explains how on the day Brian just turned up and got on with the job, instantly building up a rapport with the wedding party.  She continues "He ran between us girls and the boys in the bar and really did his best to capture every little detail in the time we had before we left for the ceremony.  He snapped continually for the whole 5 hours we had him, but never once did we feel like he was in the way, or that we were being pushed from pillar to post for 'poses'."
Brian took the couple to three locations in the city and knew exactly where to get the shots they wanted.  Gemma praises: "Overall we got the day we wanted, relaxed – Informal photographs and most importantly to feel like we got to spend the majority of the day together as a couple.

While we were on Honeymoon Brian sent us through a couple of shots and we were literally blown away.  Now a few weeks on and we just received all of our photos.  I can't tell you how delighted we are with them.  I've just spend most of the weekend pouring over them, and re-living every moment of the day.  I've started to show them around to our friends and family and every comment is the same – Amazing, magazine quality, so different and stylish.  Every single person is so impressed by them!!"
Gemma and Gary wanted their wedding photos to capture the emotion of the day in a story style and can re-live every moment with the fabulous shots Brian has produced. "Brian is an amazing photographer and a fantastic guy – his work speaks for itself! We happened to get to spend a bit of non – working time with Brian as we were in Vegas around the same time, he is such an interesting and funny guy, we really do feel that we have made a new American friend and we're hoping to meet again in the not too distant future."
As a newlywed, Gemma goes on to give advice from her own experience to couples planning their wedding day. "If you need a NY wedding photographer this is the guy to book. We had Brian with us for 5 hours and even this was not enough so book him for as long as you can. The photos are something you will have for the rest of your lives!"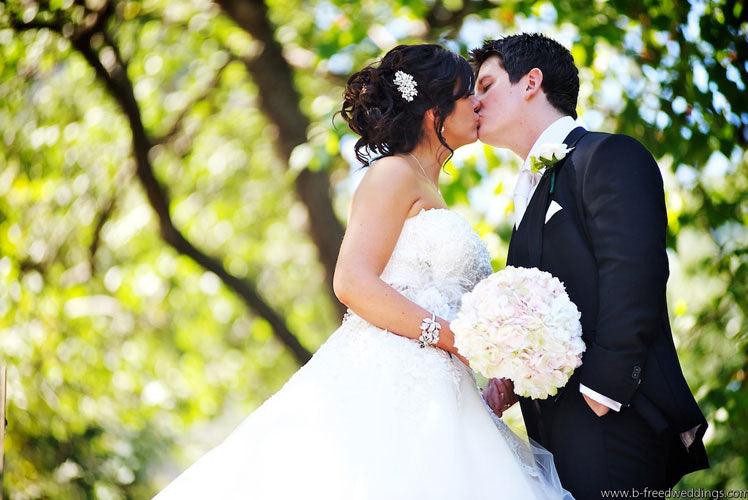 Brian clearly built a fabulous relationship with Gemma and Gary. He tells us, "I knew from our early emails that I'd have an amazing experience with Gemma and Gary.  I love working with Irish couples, especially when a group of people have made a "trip" out of the couple's wedding.  Gemma had lots of NYC related details lying around the hotel room, which I always love photographing.  Meanwhile Gary took his mates down to the bar for a celebratory beer, perhaps to help with the jitters!  I love the spirit!
These guys had a picture-perfect late summer day in NYC with a crystal clear blue sky (not always the best for photos mind you!).  Gemma looked smashing in her gown, complemented perfectly by her Glitzy Secrets jewelry.  Cop Cot, and the general area of Central Park we were in, is really ideal for a ceremony because it's very easy and fast to return to the hustle and bustle of New York City.  Immediately following the ceremony, we took a short ride around the park in a horse and carriage.  This is a great honor for a photographer: to be so close to a couple just as they've said "I do."  From here we continued onto a few other landmark locations in the city, including The Plaza, South Street Seaport, and Times Square.  Gemma looked like a princess in her gown that day; accompanied by the dapper Gary (can't forget about him!).  Like with all my couples, my goal is to make New York City a member of the bridal party.  I hope to inject the couple "into the city," as well as the city into the couple.  Gemma and Gary are now friends of mine and I'll be visiting them in Ireland later this year!"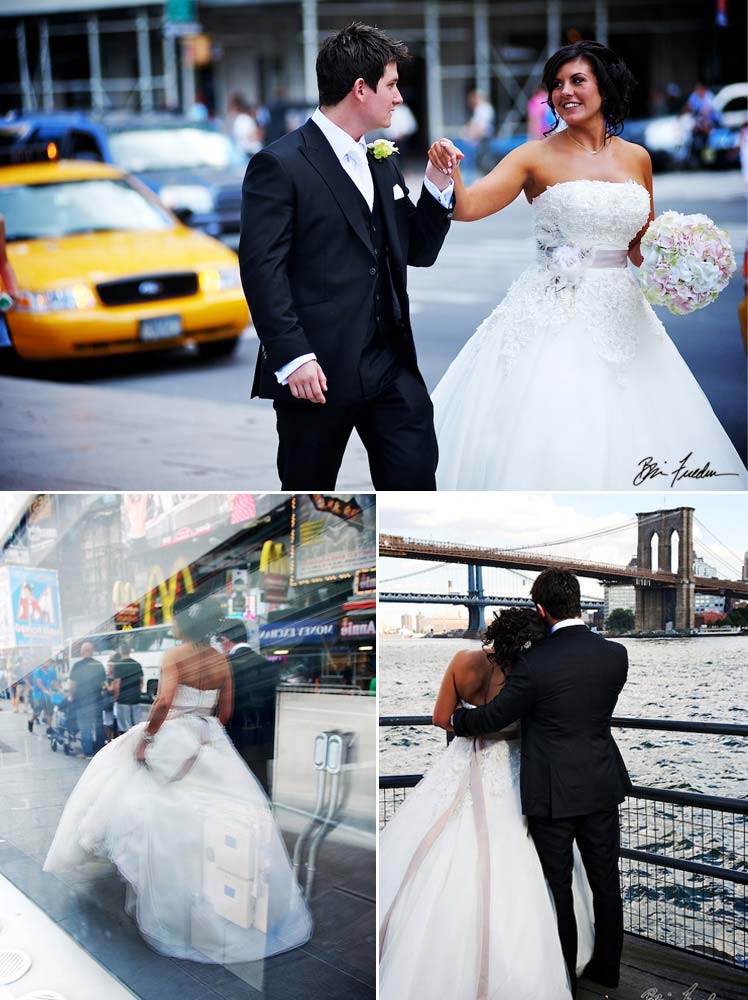 With special thanks to Brian Friedman of B-Freed Weddings