Rachael and Colin's Wedding by David Christopher Photography
David feels moved and inspired by the special moments. He tries not to think too much on the day to enable him to feel the mood, the angles and the perfect shot. He describes his style of photography as "discreet, natural and unobtrusive. I like to capture those intimate moments of laughter, happiness and emotion whilst maintaining a friendly demeanor. I will photograph guests professionally yet keep the mood full of fun and excitement. I photograph in a modern reportage style, whilst capturing the traditional elements of a wedding".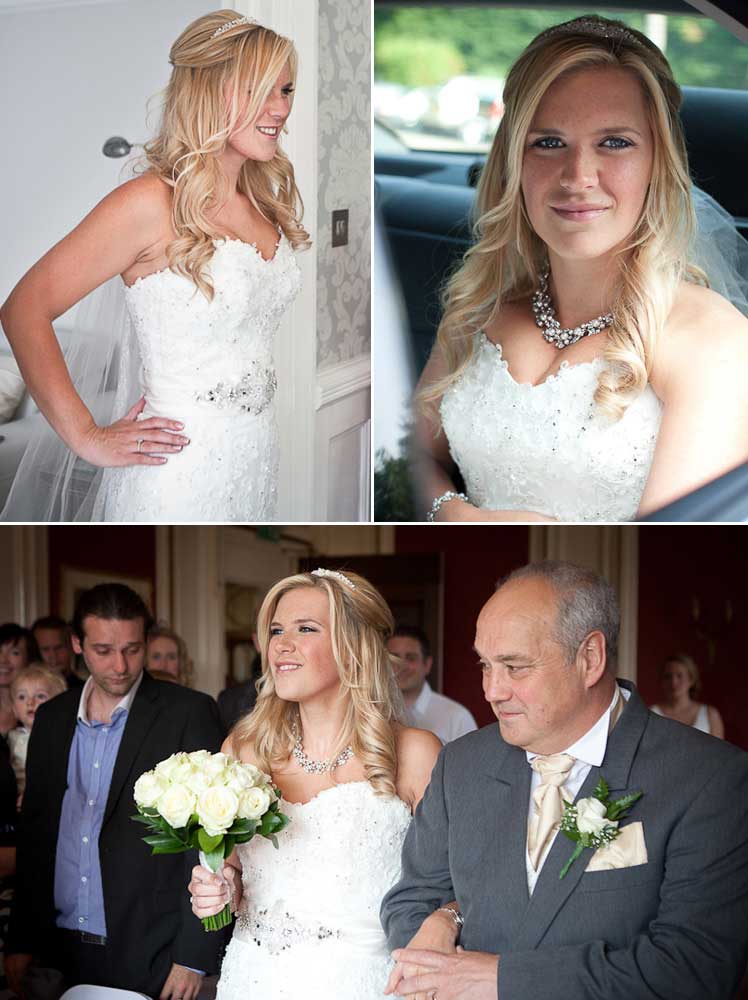 After viewing several examples of David's work, Rachael and Colin instantly knew that he was the ideal photographer for their special day. From the outset he really understood exactly what they wanted to achieve and found his suggestions extremely helpful. Rachael explained that "On the wedding day, David blended in seamlessly at my parents house whilst we got ready. He captured some beautiful moments that were so natural as I didn't realise he was shooting us. In particular, he took some stunning photographs as my Dad and I got ready to leave the house which bought a tear to my eye. His natural reporting style of photography helped tell the story of our special day. There were so many moments that I had missed or didn't remember amongst the excitement ,so it was wonderful to have his photos as a memoir. David captured some amazing images, in particular there was a very clever shot in which my veil appears to be floating. He provided a plethora of pictures for us to chose from, with a mixture of natural poses, traditional wedding poses, and fun group shots. We are so thrilled with our wedding photos and couldn't recommend David enough. His photos will be treasured and hopefully one day we will proudly be able to show them to future generations of our family."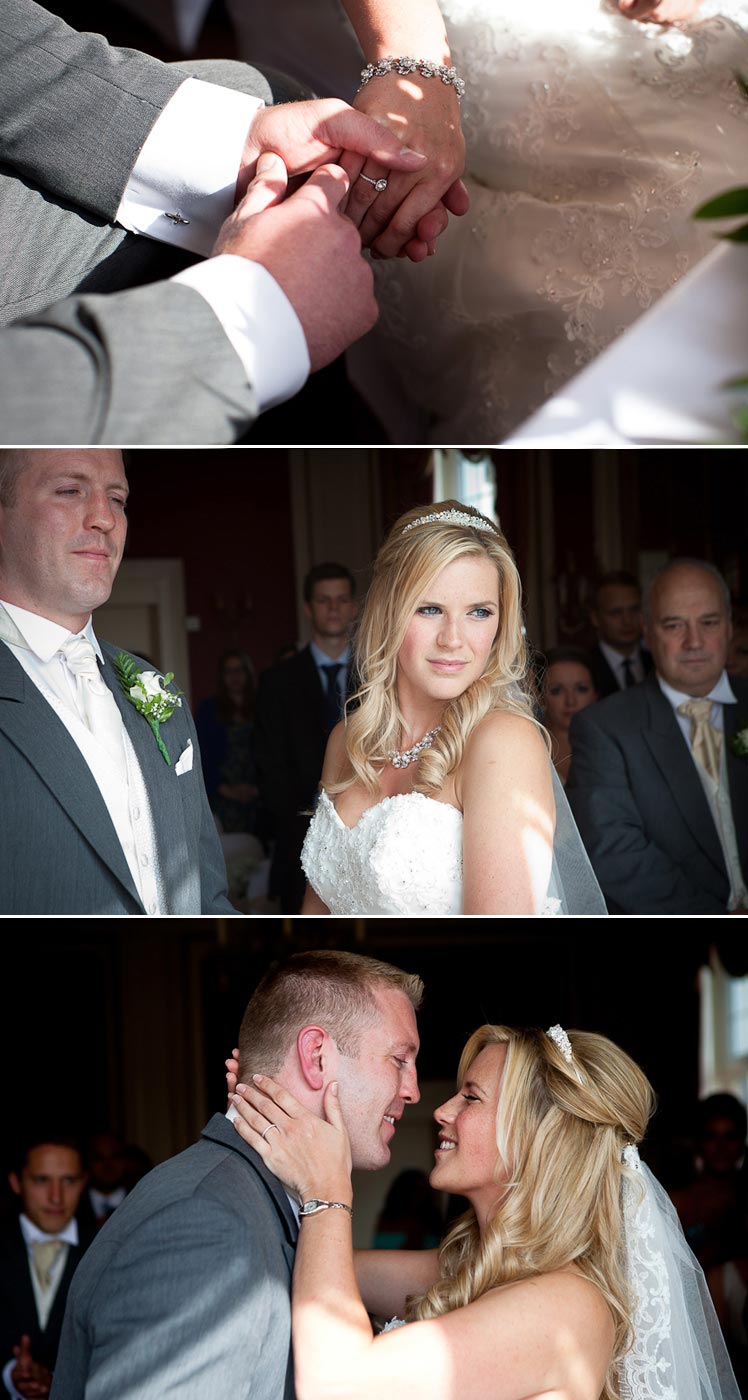 David was clearly inspired by Rachael's wedding dress and her Glitzy Secrets accessories. He enthuses that "it was a bright white, classic meets modern and extremely elegant. I knew when I saw the dress, Rachael was going to look stunning on her special day. The jewellery complimented the dress further and the intricate detail and pearls of the Starlet in Pearls Necklace and Precious in Pearls Bracelet really stood out against the simple elegant finishing of the dress".
He loved the fact that the bright white of Rachael's dress and light bridesmaids' dresses contrasted against the dark decor of the venue giving his photos a strong contrast of light and dark.
David told us he also enjoyed photographing the couple alone. "It's a nice break from all the excitement of the day. The tiara, pearls and her dress all really came to life as the sun caught them. This made the shots really strong. I combined a few posed shots with mainly natural".
We loved this final statement from the talented photographer: "Stepping back and letting the magic of the day take over, keeping a careful eye on everything which is going on allows to me to tell a story with my photos."