Royal Wedding Expert Roundup
With the wedding of Prince Harry and Meghan Markle drawing ever closer, we thought we'd approach some of the industry's best-known wedding planners, and get their thoughts on what we can expect on the big day.
Lester Gethings Wedding Planner
"This May Meghan Markle will marry into the most famous family in the world. The celebrations are naturally of huge interest, so when Hollywood glamour meets the British royal family, which traditions and trends will the couple include in the wedding of the year.
"Top of the list will be which designer Meghan chooses for her gown. By her own admission, she is a lover of pared down, elegant designs. Among her favourite bridal couturiers, Meghan includes Delphine Manivet, Christos Costarellos and Elie Saab. As a royal bride however, tradition will play a big role, so expect restrained elegance, exquisite detail, a cathedral length train, and a tiara on loan from the Queen.
"By tradition royal brides carry white bouquets, and always with a sprig of myrtle. This custom was started by Queen Victoria when she married Prince Albert in 1840, so Meghan will undoubtedly follow suit. Peonies are her favourite flowers, and are perfectly in season in May, so she may combine these with another royal flower, lily of the valley.
"The invitations, created by royal warrant holders Barnard and Westwood have already been sent, and are impeccably traditional, right down to the engraved and gilded Prince of Wales feathers.
"Anyone expecting wildly innovative and trend setting style from the royal wedding is, I think, going to be disappointed. Harry and Meghan's style is relaxed but also refreshingly down to earth. Restrained elegance, honoured customs, interspersed with modern touches will be the order of the day."
Image: John Nassari | Lester Gethings Wedding Planner
Lester is one of the most highly regarded and respected wedding planners in the UK  He is detailed oriented with exceptionally good taste and meticulous planning and creative skills.
Dividing his time between his home in Cornwall and London he's been planning stylishly elegant and unique weddings for over 12 years, not only in London and the South West but across the UK. He has been featured in some of the world's leading bridal press such as Vogue Weddings, Brides, London Bride and Wedding Magazine to name a few. Lester's ethos is that each task is carried out with gracious style, enthusiasm and a sense of calm. His primary focus is always on his clients. He has an innate capacity for managing and organising seamless, elegant weddings and continues to work with some of the finest industry professionals.
Louise Perry Weddings and Events Design
"The one thing everyone wants to know is whose dress will she be wearing? Allegedly Meghan has chosen the design duo Ralph & Russo to design her wedding dress. The Australian design duo are based in London and they were responsible for the dress she wore for her engagement photos.
"It's likely that this will not be a stuffy affair, the couple are both fun loving and so I would expect for the evening reception to have lots of entertainment and great music and for it to be a real party. Rumours that Elton John will perform and even the Spice Girls.
"I would imagine that the flowers will have lots of texture and be quite organic. I think they will also reflect the couple's personality. Whilst i think she will stick to a neutral palette of greens, whites and maybe some soft pink and blush. I think we'll see some movement with the flowers, nothing too structured. I think everything about the wedding will reflect their personalities, like no other royal wedding before."
Image: Louise Perry Weddings
Louise Perry Weddings was established in 2012 and has gone on to win numerous awards and be listed as one of the top 100 wedding planners in the world. I plan stylish and elegant weddings right across the world for a global client base.
I took an interesting route to becoming a wedding planner. With a background in London's West End, I have been a professional singer my whole life. For over ten years I worked as a very successful radio and TV presenter. It was through singing and microphone I would train to become a wedding planner.
I'm happily married to my musician husband, Chris and we have two amazing daughters. I love a good cup of coffee, watching my football team, but only when they are winning, a new handbag or two or three, dancing and walks on the beach with my Cockapoo, Quincy Jones.
Sam
, Carmela Weddings
"Given the different roads Harry and Meghan gave taken to arrive at this moment together, it's the music and entertainment possibilities that are most intriguing.
"The Spice Girls rumours continue, and it's likely that Adele and Coldplay are waiting for the call, but the thought of Meghan hijacking the traditional music choices at her wedding is what could be the biggest surprise. She's already made it clear via social media that her tastes are far more eclectic than her soon to be in laws!
"She namechecked indie acts Crystal Fighters and Maggie Rogers recently, who, let's be honest here, are unlikely to be on the playlist of many of her wedding guests! She said – "Turn these tracks on as you're getting ready in the morning, when you need a mid-afternoon pick-me-up, or during your next evening celebration".
"Well, there is a little evening celebration coming along in May, so come on Meghan, maybe rock the boat just a little bit…"

Image: Carmela Weddings 
Carmela Weddings are Lisa and Sam, a husband and wife team who have been creating luxury urban weddings in the UK and abroad for over four years.
Offering a unique vision, combining luxury styling with a modern edge for fashion focussed couples.
We believe no wedding should be just about the girl's perspective and we offer a fresh outtake by offering both male and female input on your wedding day.
We like parties to look and feel amazing and we're good at making that happen. This is the 21st century and we find our couples are creating their own wedding traditions whether it's in a warehouse, museum or art gallery; they do it their own way and that makes us feel happy.
Melanie
, Cranberry Blue
"With Prince Harry and Meghan Markle's wedding approaching, we can't help but fantasize about how their table arrangements and décor will look.  The couple are very relaxed and romantic, and Meghan's personal style is relatively classic with a modern twist so I envisage this overall vibe being carried into the design of the wedding itself.  We also know that their choice of wedding cake breaks with tradition of the typical fruit cake as they're opting for a lemon elderflower, buttercream design. Having said that I'm sure they will both still respect the formality of British tradition.
"With these things in mind, I envisage the colour palette consisting of white and lavender being used alongside lots of natural grey/green foliage to create a relaxed and slightly whimsical look, but one that creates real impact and takes your breath away.  The floral arrangements themselves would also be relaxed, using spring blooms in a mix of striking tall and impactful designs but also lower arrangements cascading across the tables. Within the design, I'm sure there will be subtle California touches to fuse the two cultures and make the day more personal.  Clear glass charger plates with silver rims and matching glassware would adorn the table and add the finishing touches for a simple but modern look."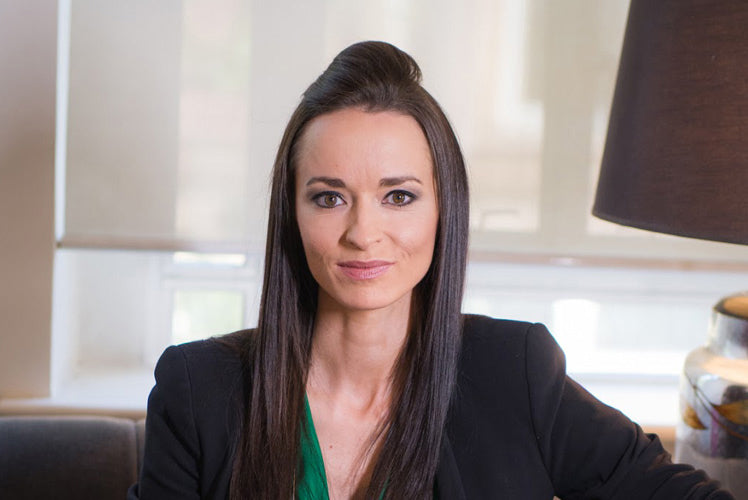 Image: John Nassari (as before) | Cranberry Blue 
Cranberry Blue specialises in creating luxury weddings and parties worldwide for a global client-base. Having built a reputation as one of the leading Planners in the industry they offer a unique service which is tailored to suit your exacting requirements.
Cranberry Blue is led by founder and Director Melanie Helen, who has over 15 years' experience in the fashion, event and wedding industries. They work in partnership with some of the best international suppliers to create something truly exceptional.
They are proud to be on the recommended supplier list of a range of prestigious venues in London and across the UK, such as Blenheim Palace, Cliveden, Claridges and The Mandarin Oriental to name a few, which re-enforces their reputation in the industry.
So there you have it, those are the expert predictions and expectations of some of the best wedding planners in the UK. Hopefully this gives you some inspiration for your own wedding, or helps inform your decisions in the office sweepstake. Do you think you know how Meghan will style her hair, or what kind of wedding breakfast will be served after the ceremony? Tweet us over on the official GS Twitter account with your own predictions for Harry and Meghan's big day in May!
Header Images via: Daily Mail